Thrift's Crochet Odyssey: From Childhood Craft to Crochetree Devotion
Thrift's Crochet Odyssey: From Childhood Craft to Crochetree Devotion
Crochet, for many, is a journey of twists and turns, just like the intricate patterns they work on. For Thrift, it began as a simple childhood hobby. She dabbled in the usual crafts, crafting scarves and tiny outfits for her dolls. But as is the case with many passions, crochet slowly faded into the background as she grew older.

Fast forward to 2015, a year that marked the rekindling of an old love. While searching for a way to spend her lunch breaks, Thrift stumbled upon her old crochet hooks and yarns, and the magic sparked once more. This newfound passion quickly led her down the delightful path of amigurumi, the art of crafting stuffed animals through crochet. It was a niche she found herself deeply drawn to.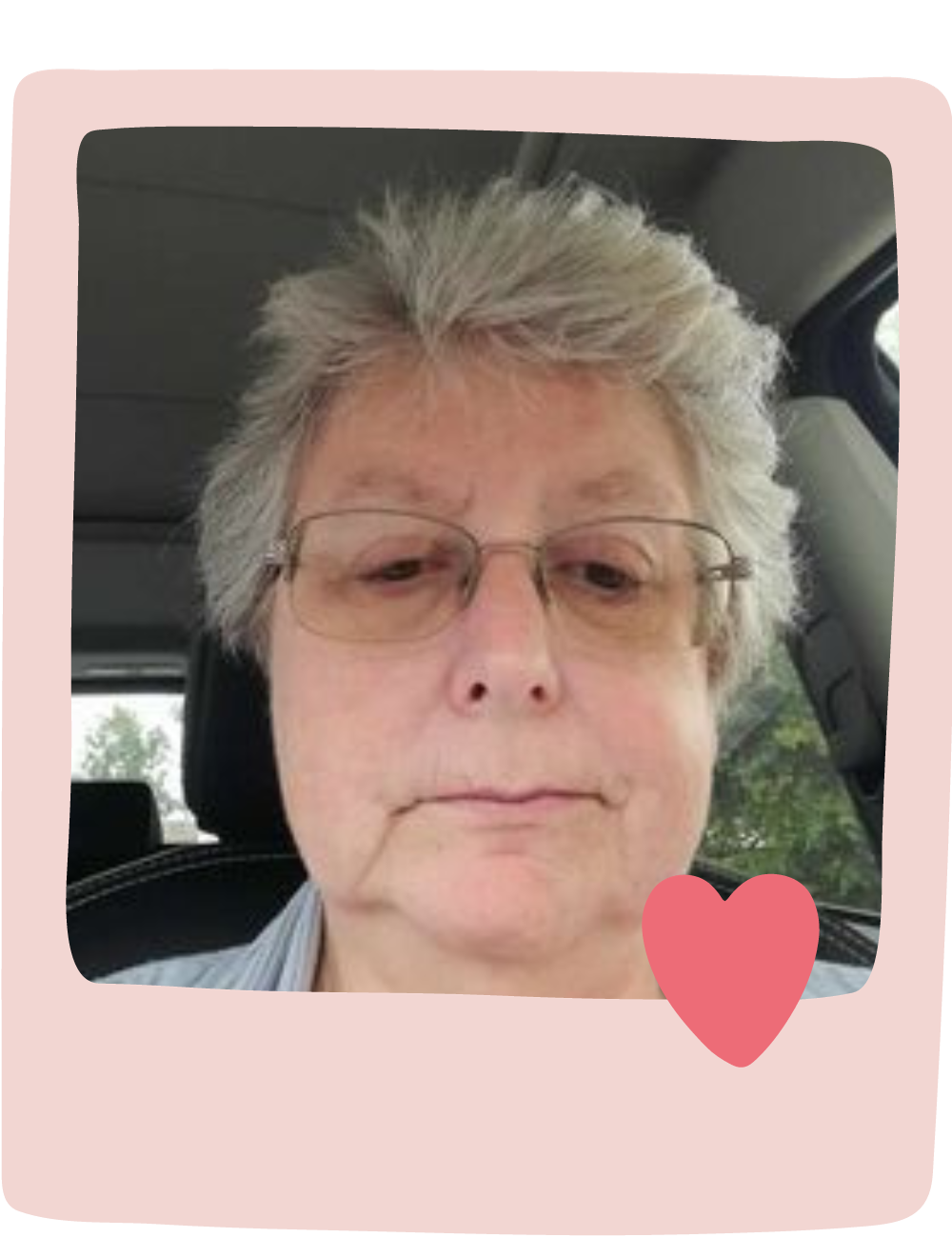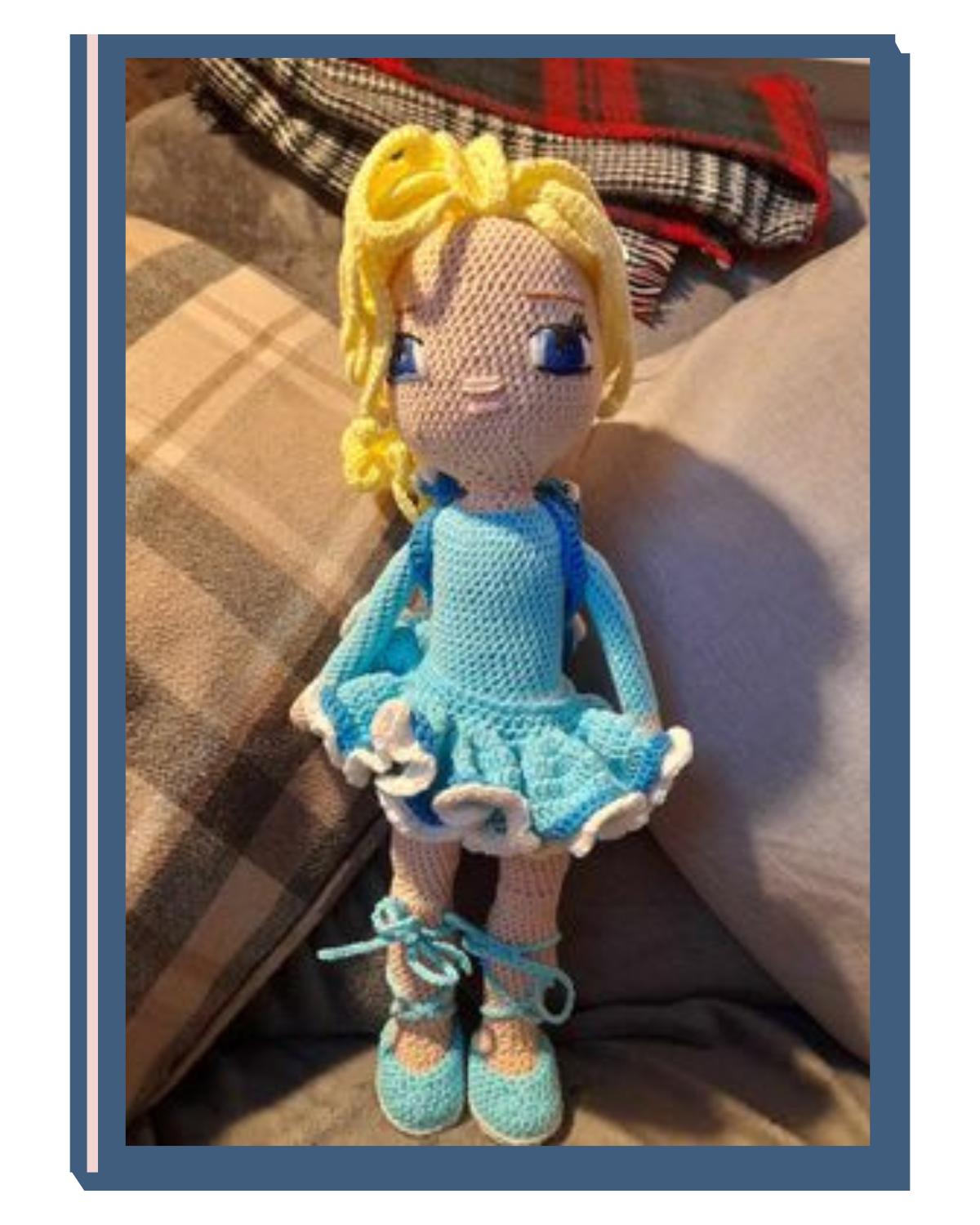 But the real turning point? Discovering Crochetree. The moment Thrift set her eyes on the Crochetree dolls, she was enamored. The intricacy, the personality, the potential - it all resonated deeply with her. Yet, she hesitated. The embroidered eyes and intricate detailing on these dolls felt challenging. But the allure was too strong. Taking a leap of faith, she embarked on crafting the Scottish Princess, followed by the lovely Freya Easter, graceful Louise, enchanting ballerina, and the ever-so-delightful Hannah. To this day, she's completed ten stunning dolls, with many being crafted upon special requests.
Now, Thrift finds herself engrossed in Lila, while Iris, Brenda, ballerina, Scottish Princess, and Freya Easter eagerly await their turns. The journey, as she describes, is one filled with love, challenges, and growth with each doll she brings to life.
Thrift's note of gratitude to Ticiana is heartwarming, and her excitement about Adril's entry into the Crochetree world is palpable. As she eagerly looks forward to the wonders the duo will craft, she leaves behind a humble request: more boy dolls to add to the ever-growing family. Every crochet artist has a story, a tapestry of experiences, and for Thrift, it's one interwoven with dedication, passion, and a deep love for Crochetree.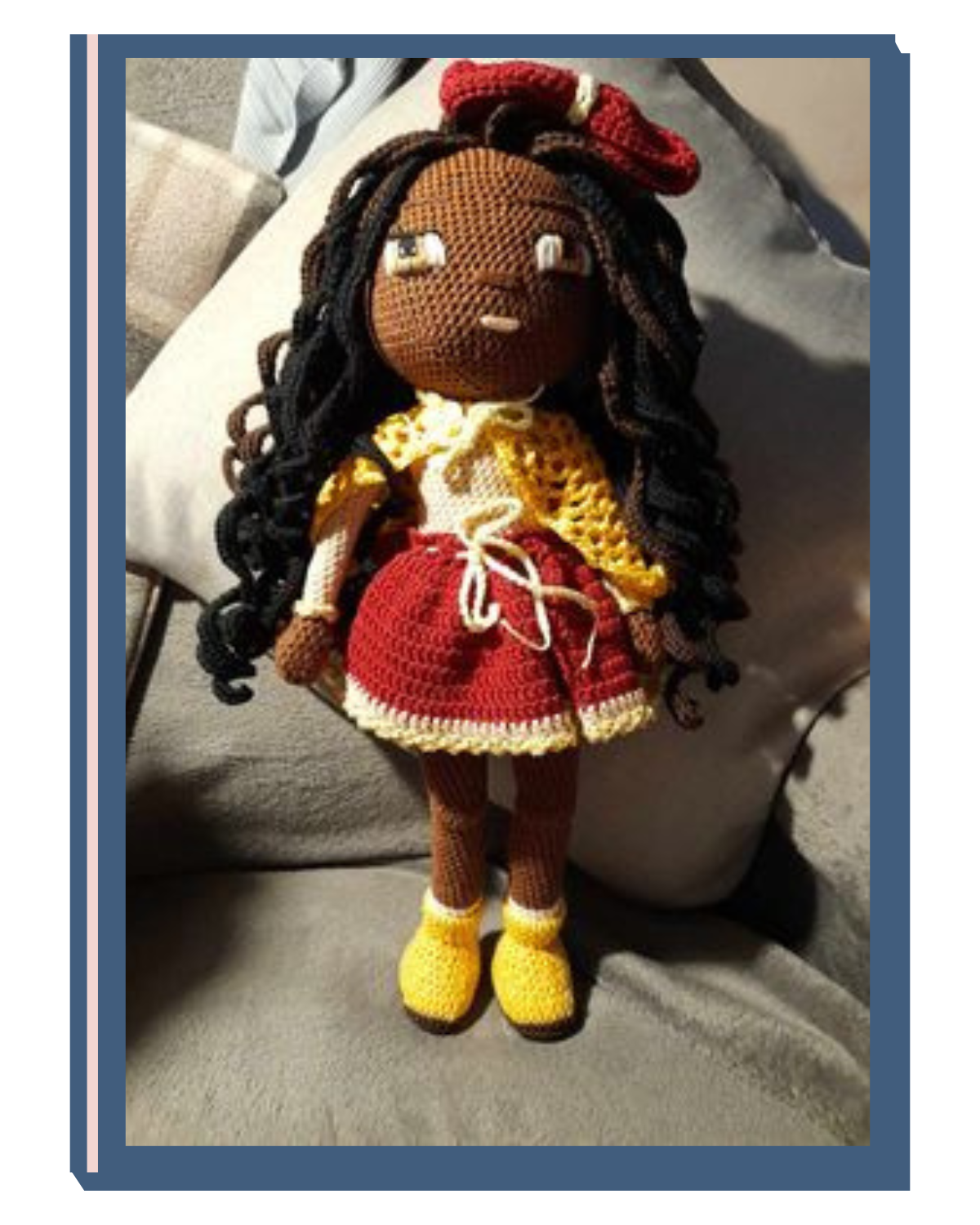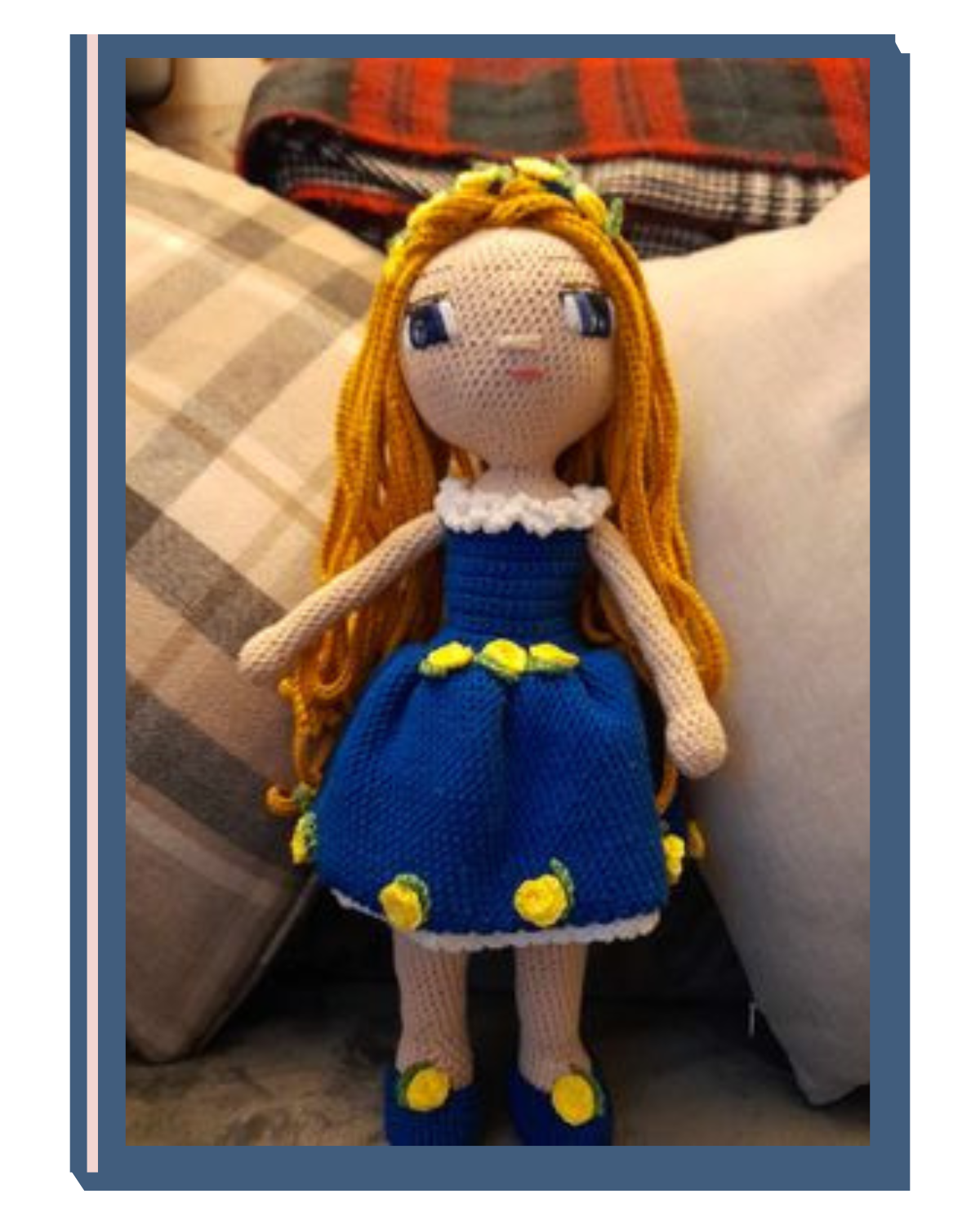 There's No Better Time To Get Lost With Inspiring Crochet
300+ 5 star-reviews ⭐⭐⭐⭐⭐
Easy to Follow Crochet Doll Patterns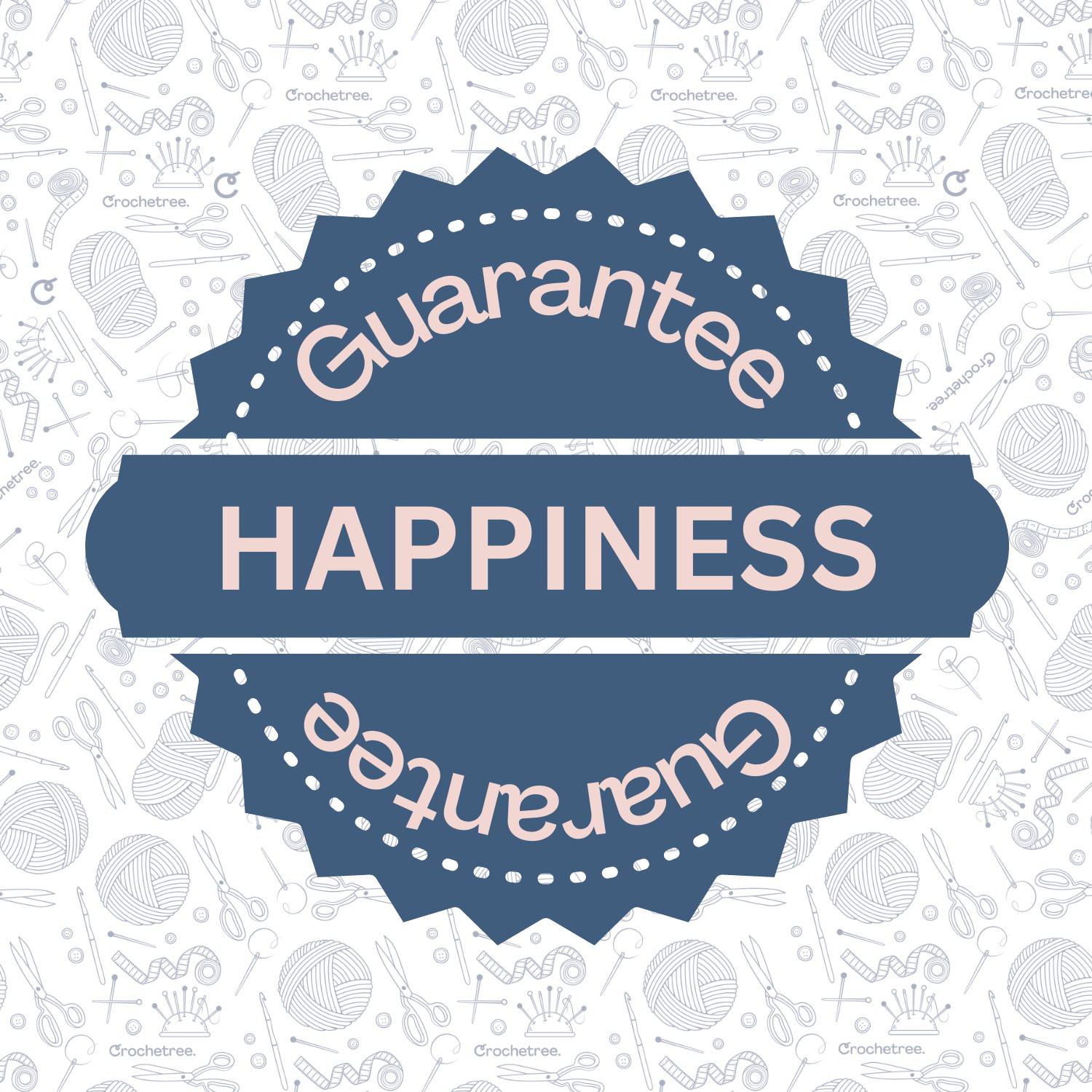 Your satisfaction matters to us!
If you're not completely thrilled with your patterns, we'll gladly refund your purchase.
Six Reasons Why You'll Love Crochetree Patterns
"I was thrilled to find this pattern. Not only did it provide an excellent tutorial, but when I needed assistance working on the pattern, the designer responded immediately with detailed information. I fully recommend purchasing patterns from Crochetree." - Carol Anne Boljevic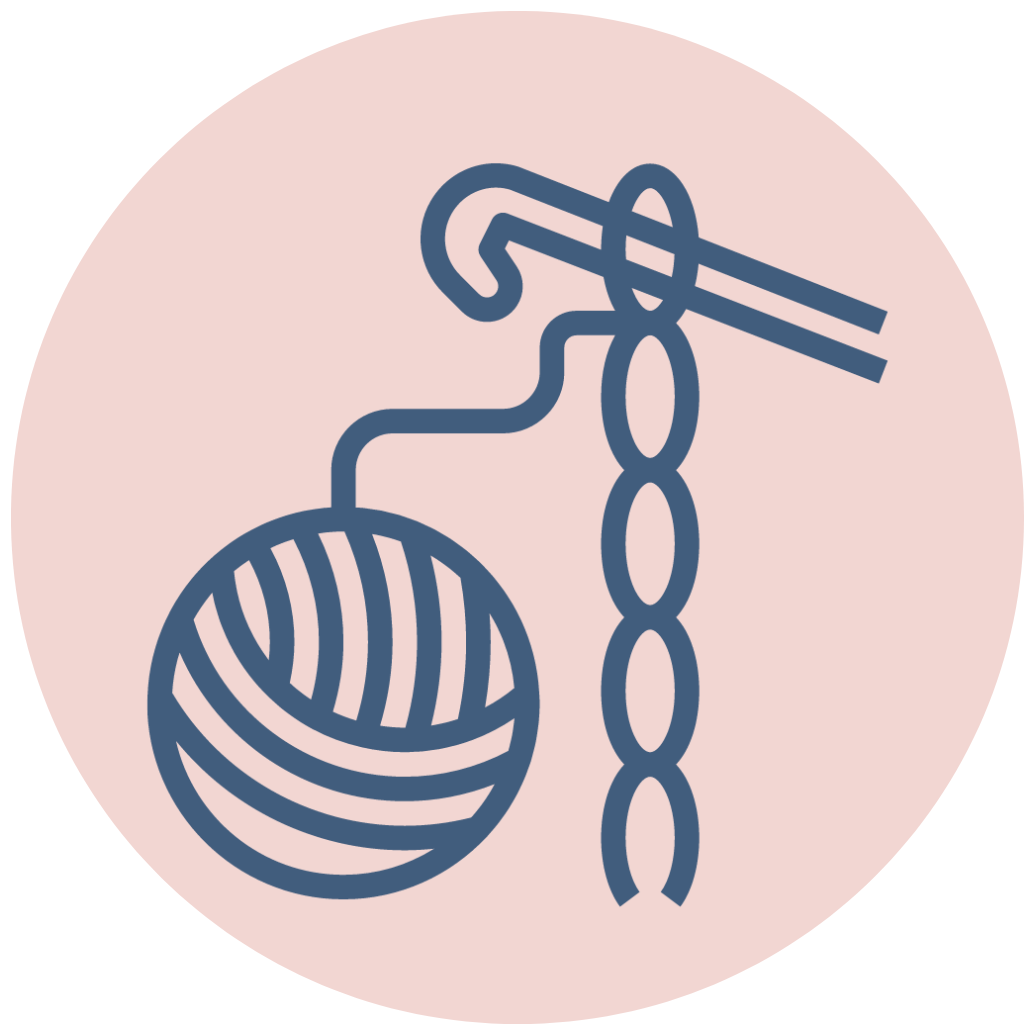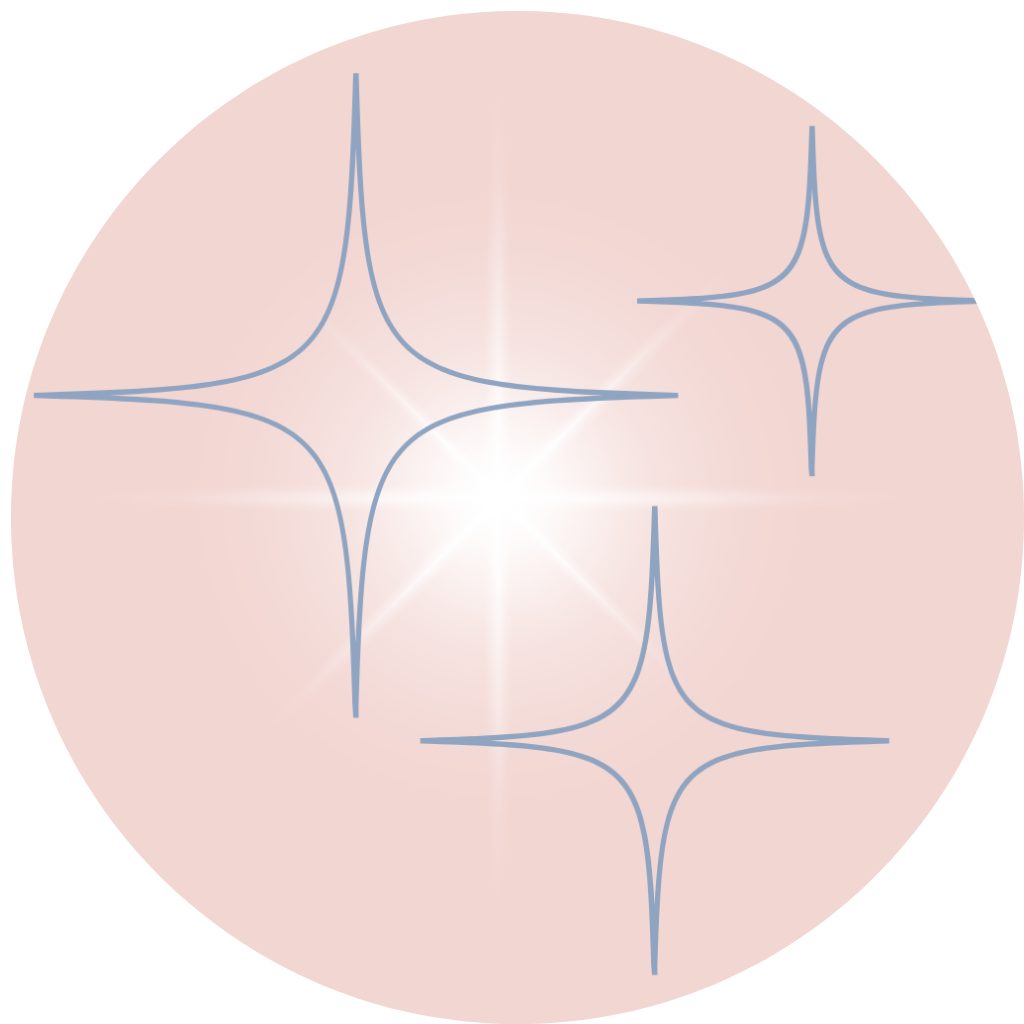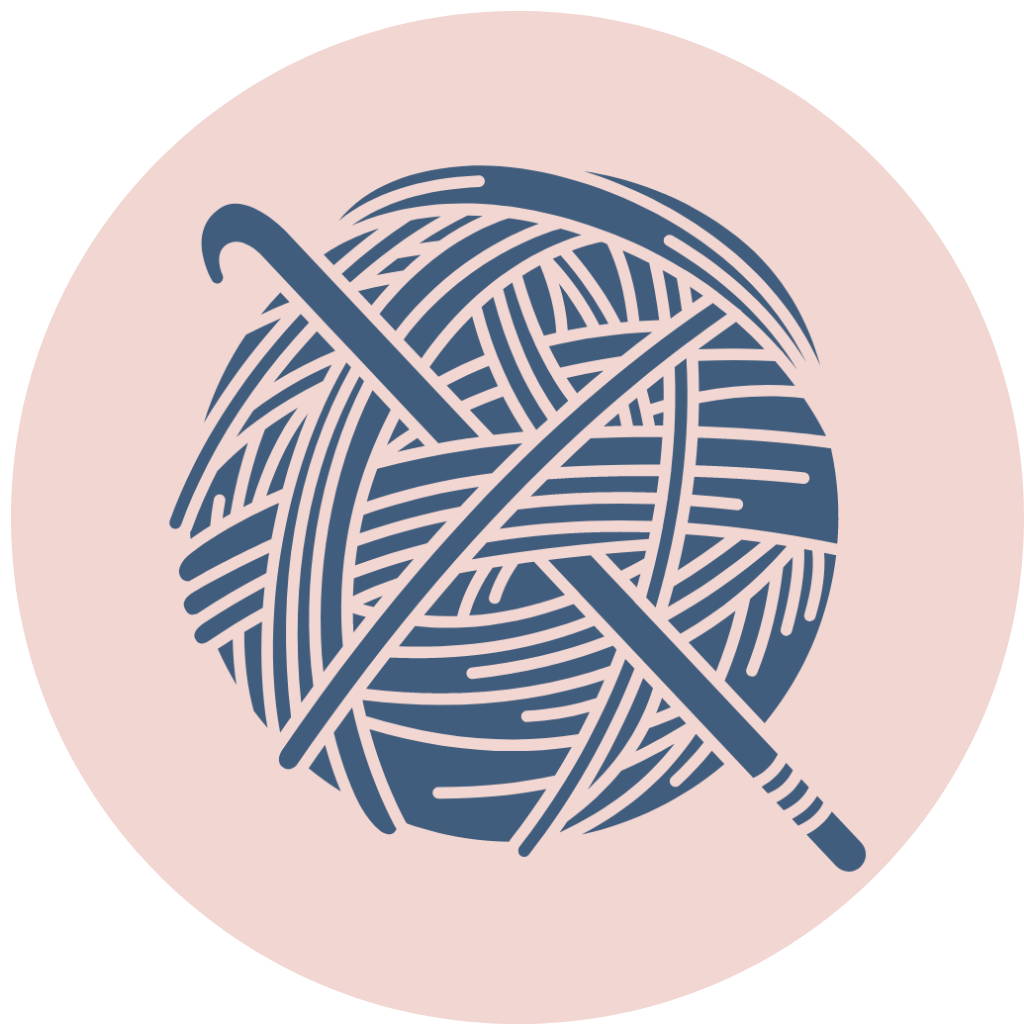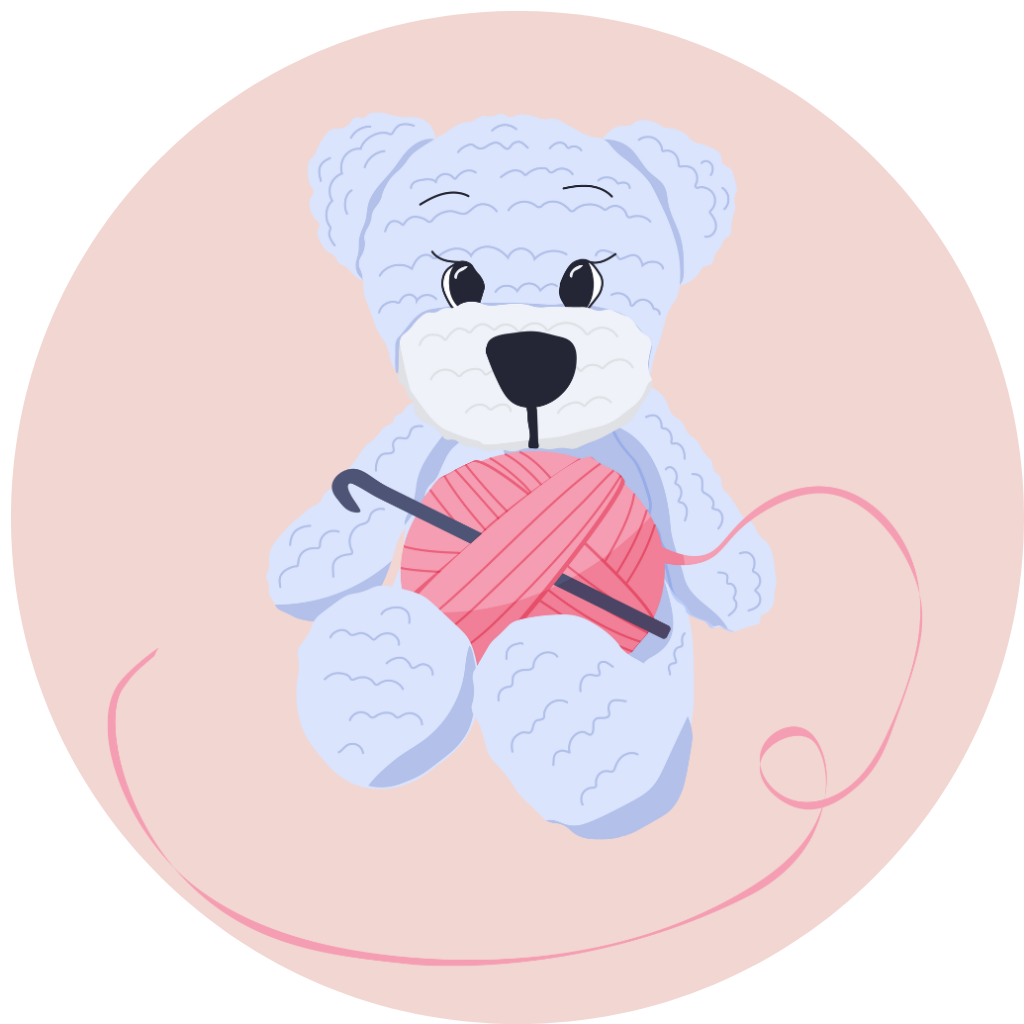 If you know how the basic crochet stitches and how to read a simple pattern, you can make one of our dolls.
Stand out with an amazing collection of distinctive and charming crochet doll patterns.
Detailed instructions and plenty of images ensure a smooth and enjoyable crafting experience, from start to finish.
Boost your confidence and artistic skills while creating heartwarming, handmade treasures.
Our team is always here to assist you, ensuring a seamless and delightful crochet journey.
With your Concierge Account, you'll never lose the files. The patterns are available 24/7 and are yours forever.



Artisan-Quality Made Easily Achievable
What our customers are saying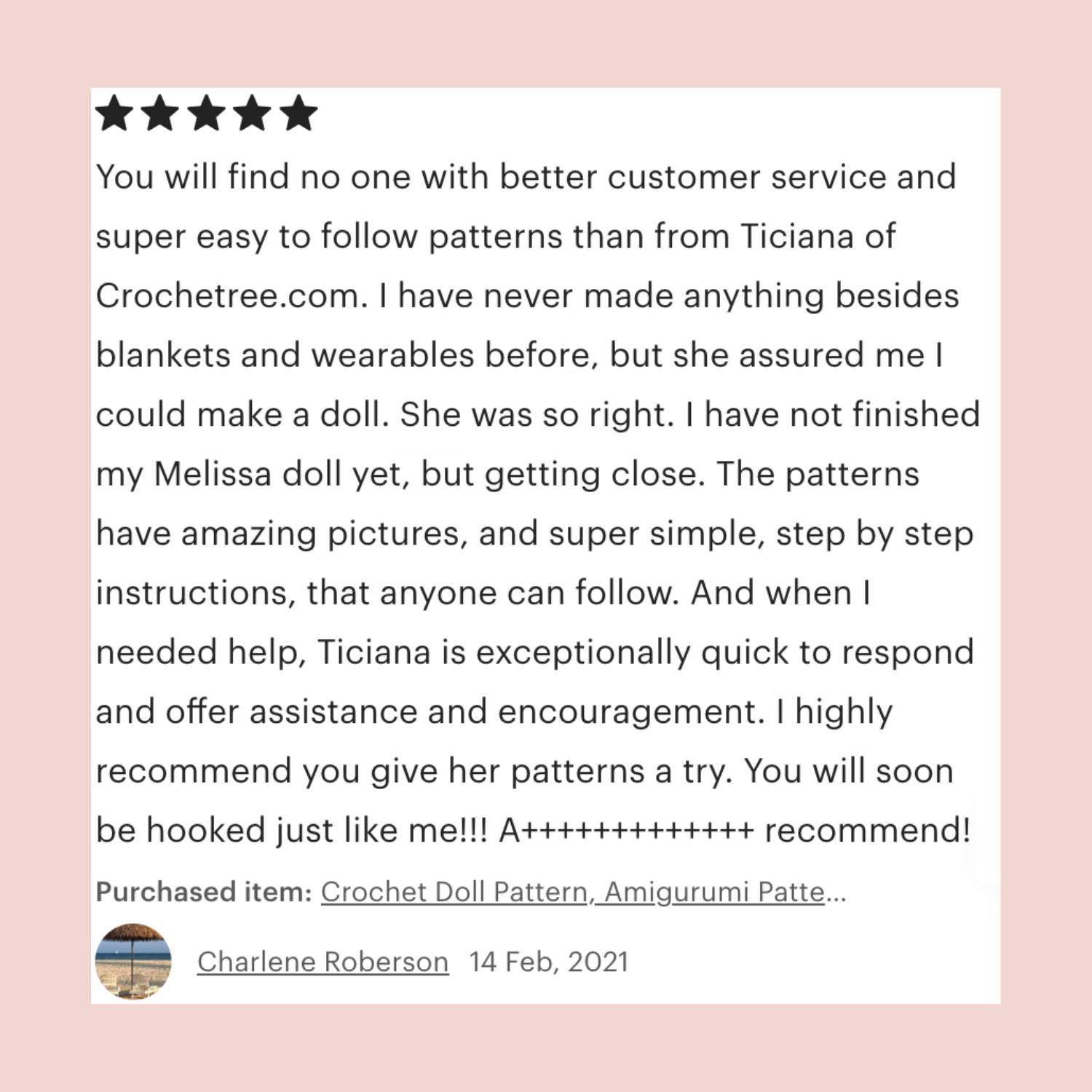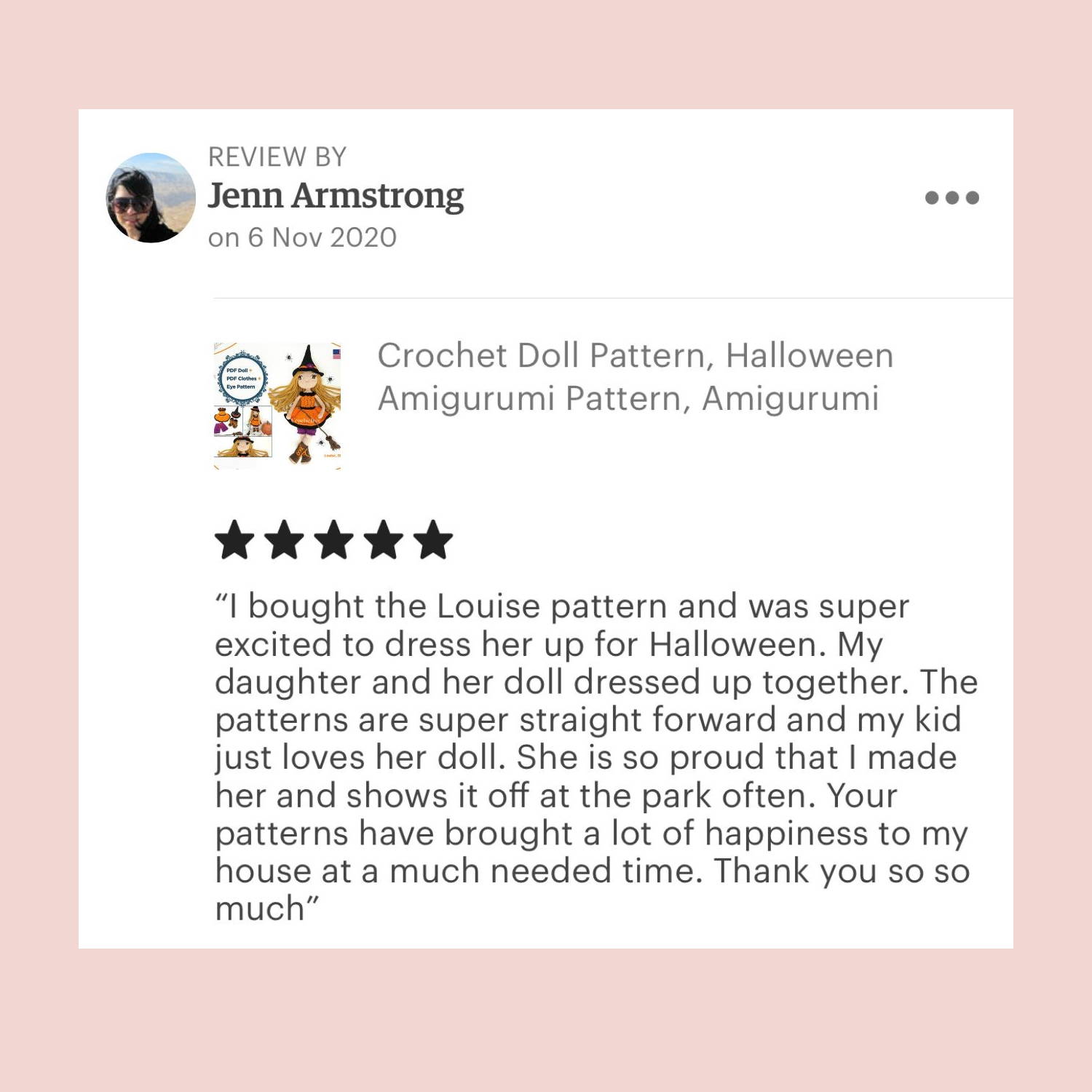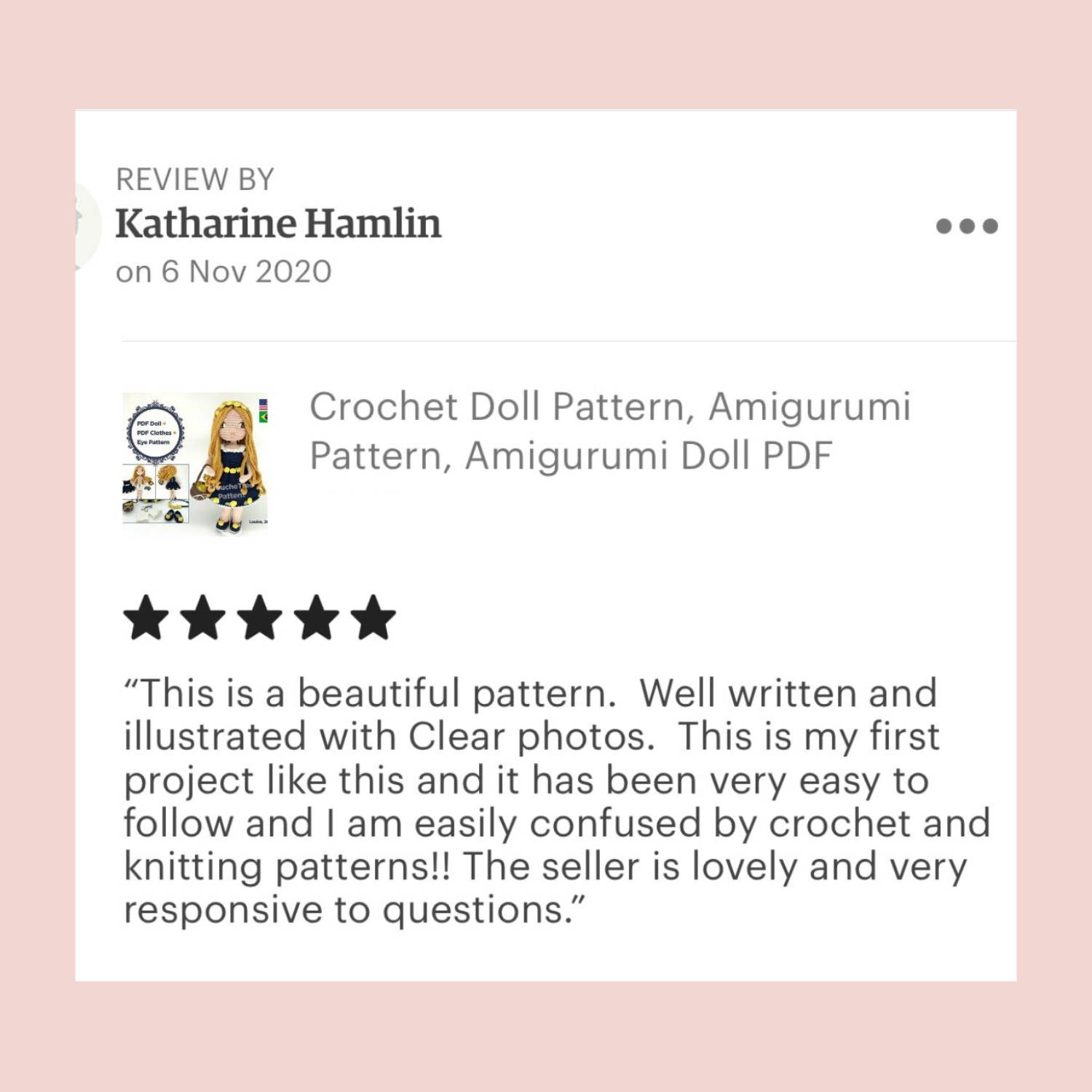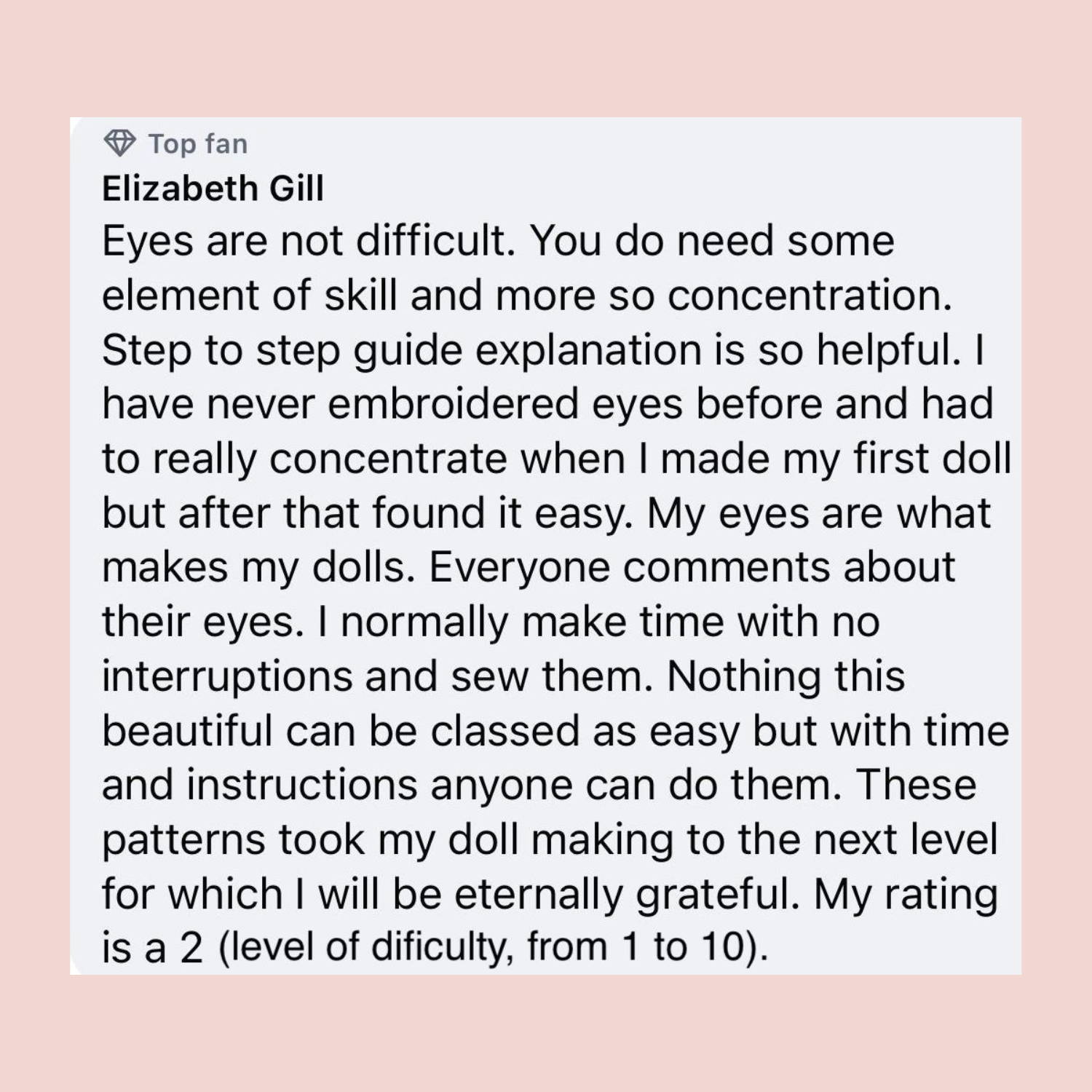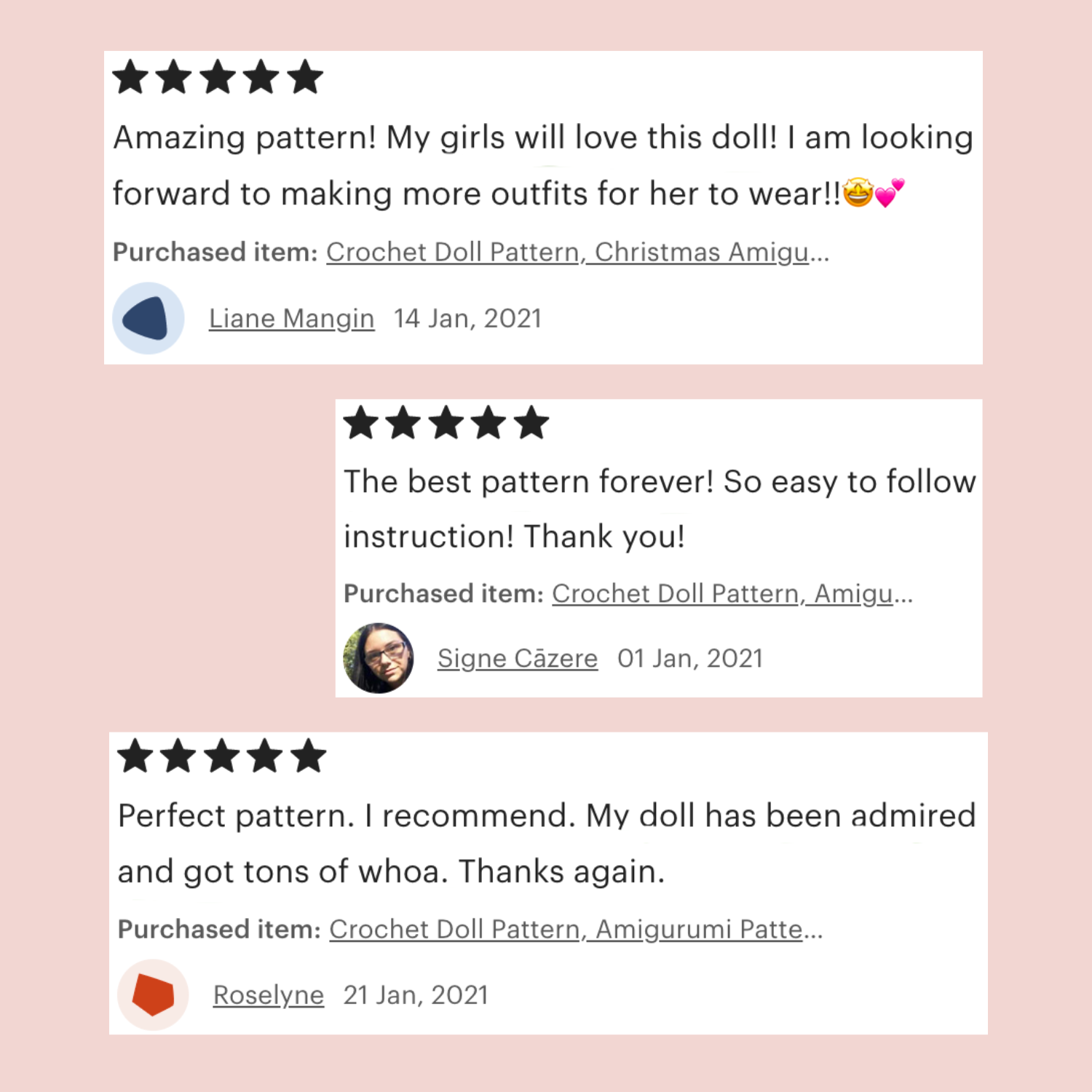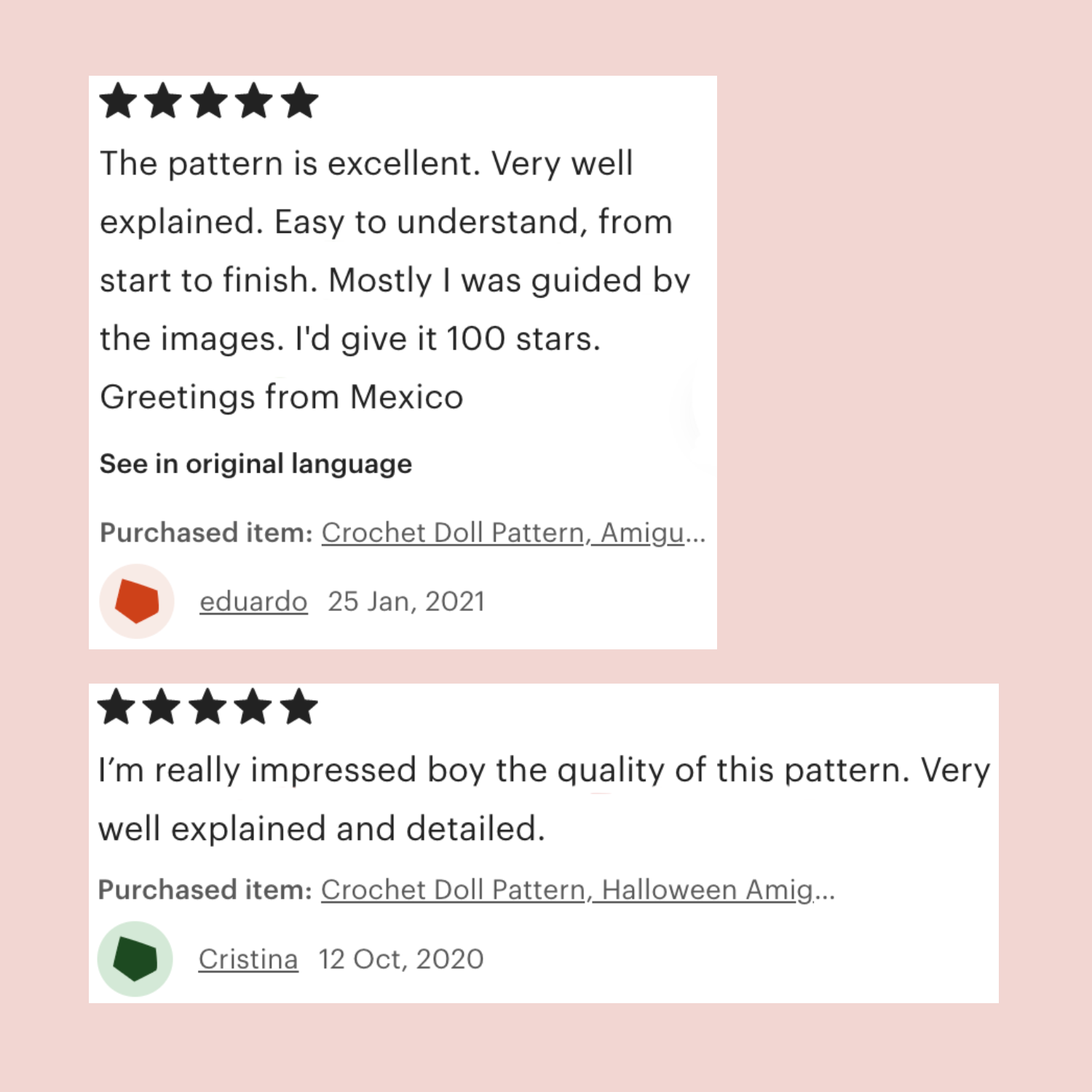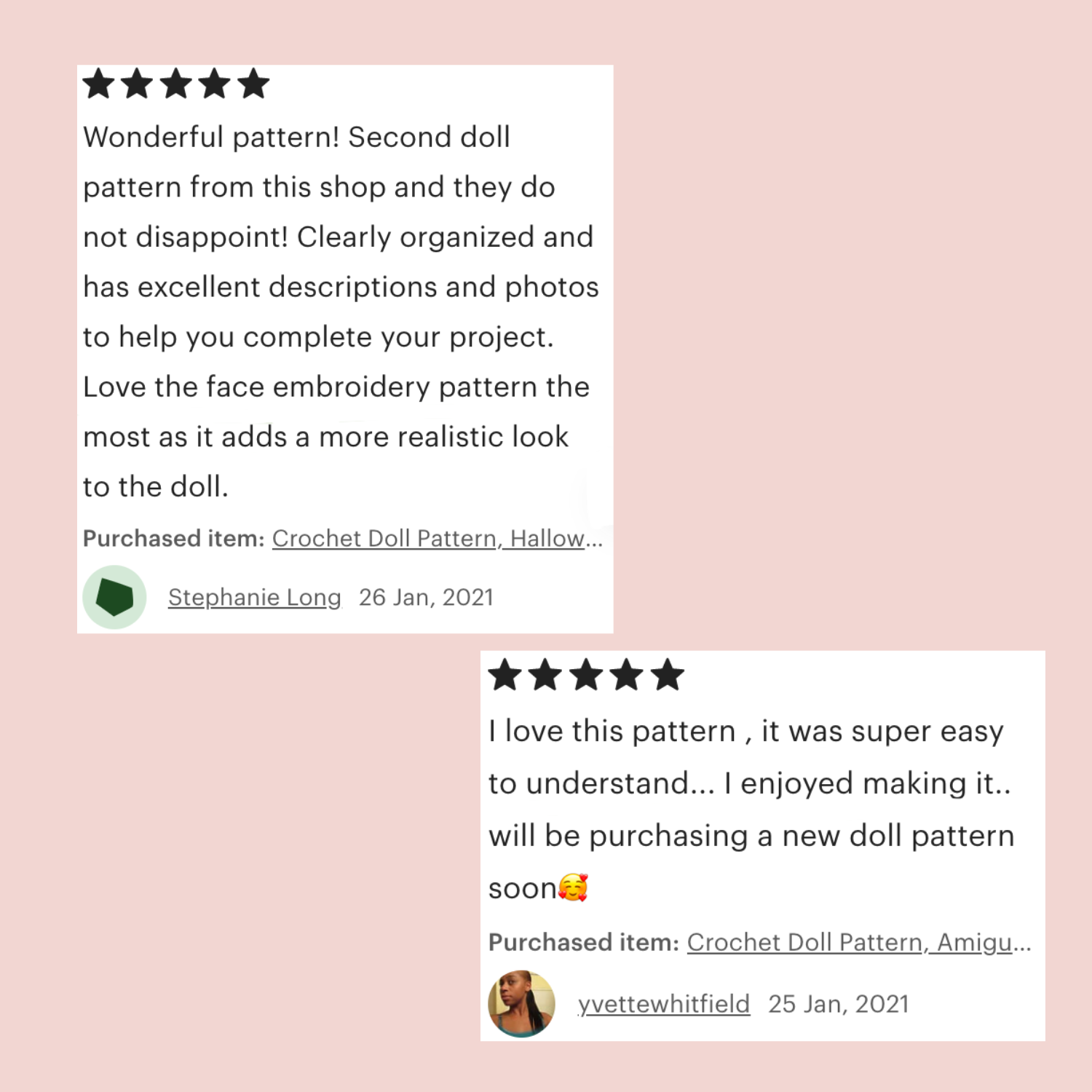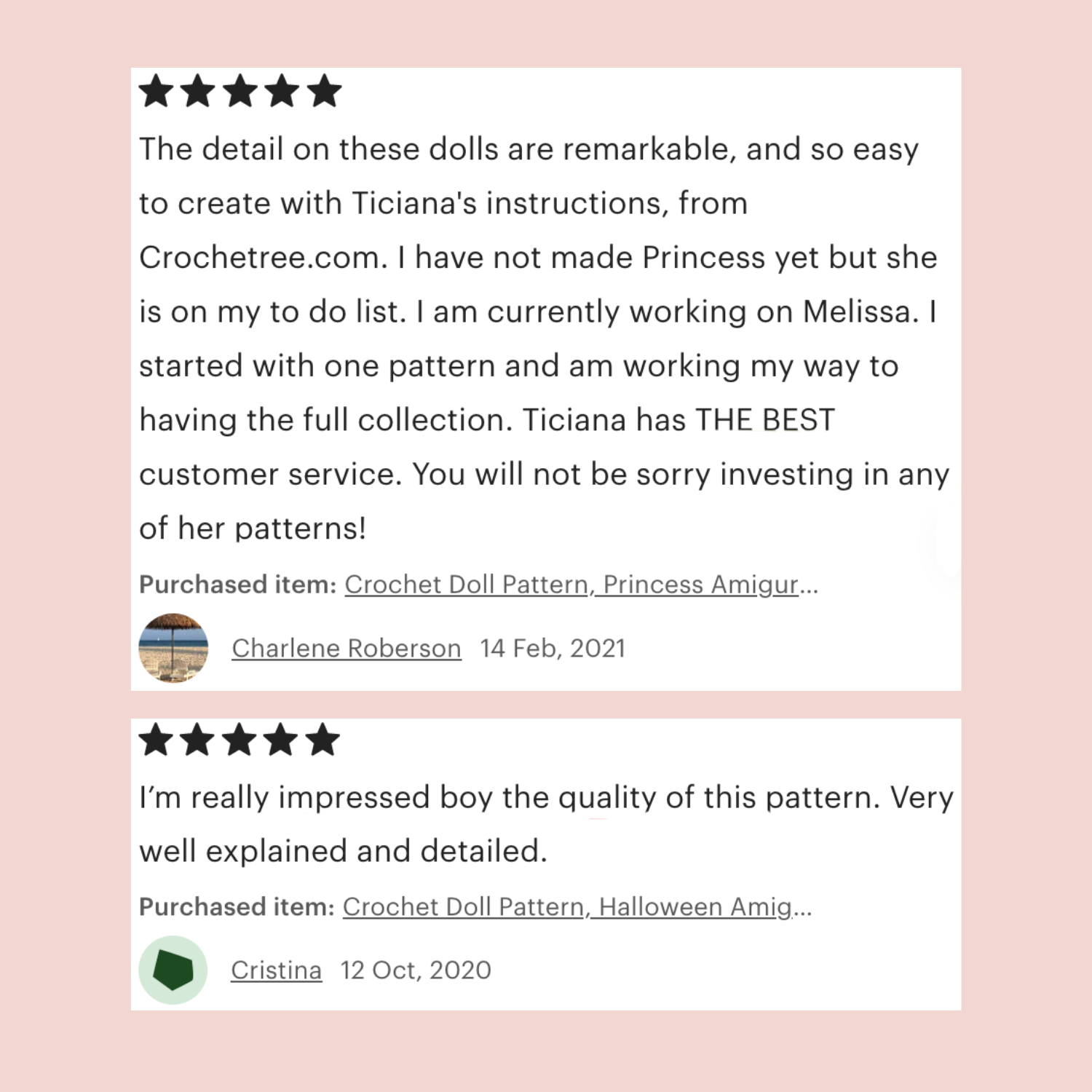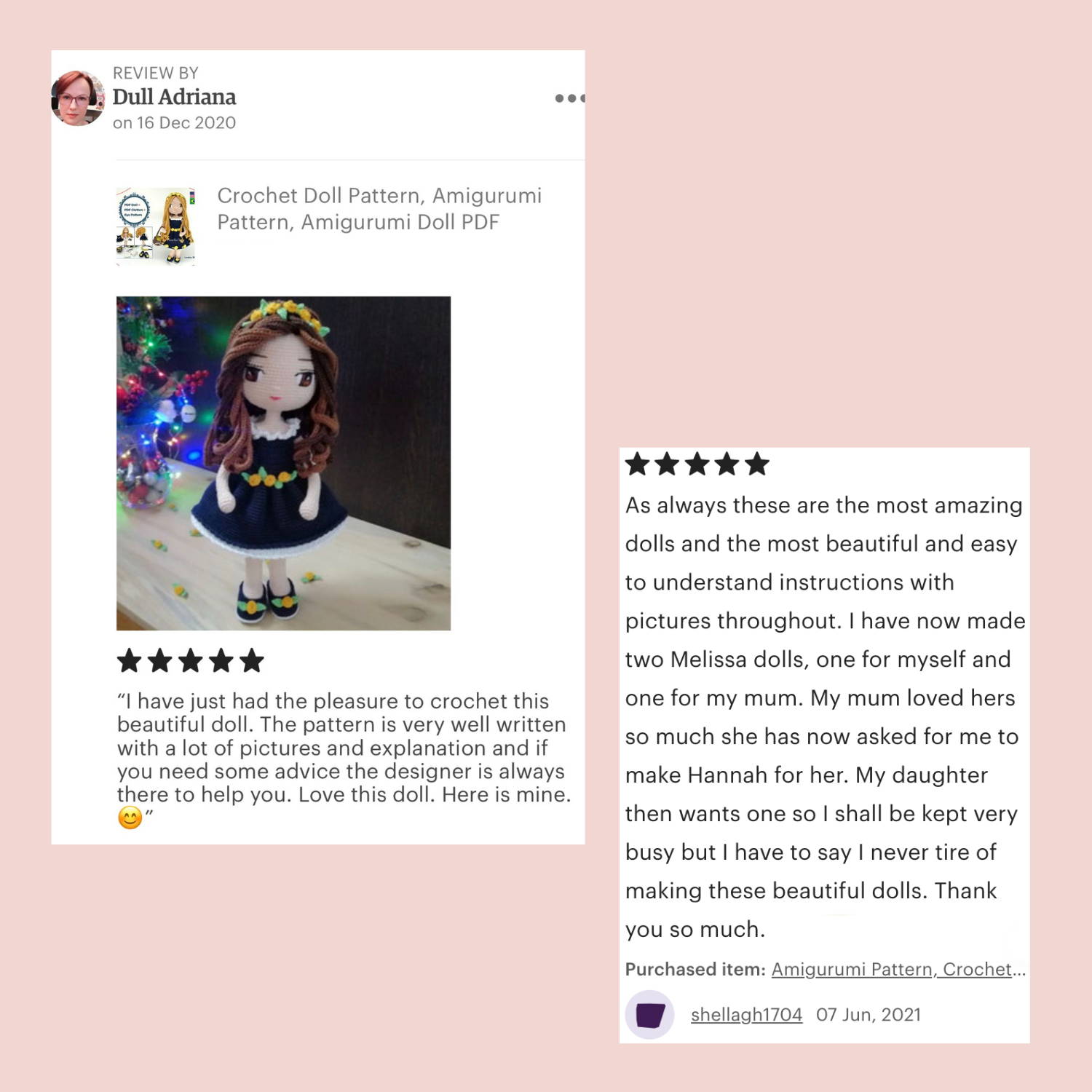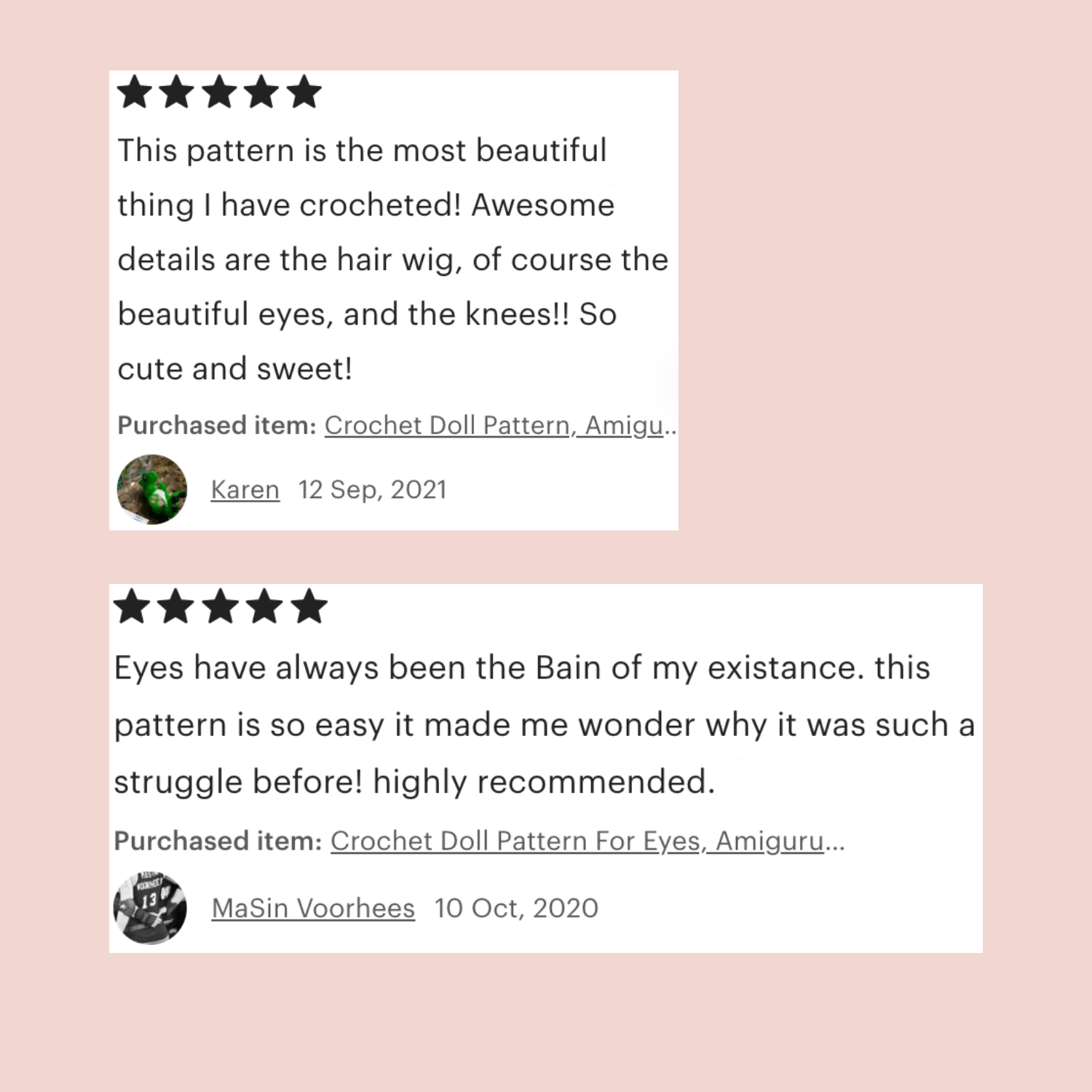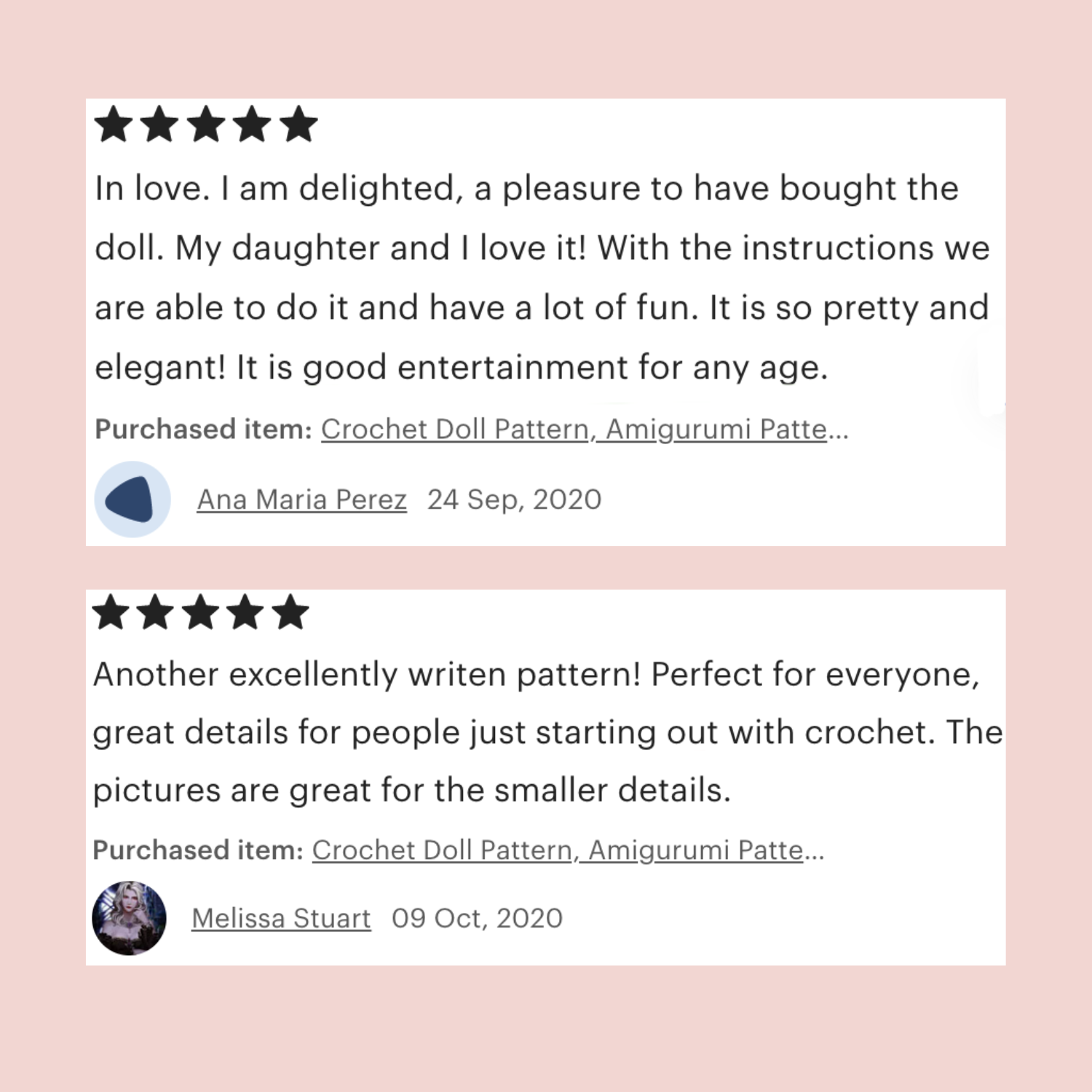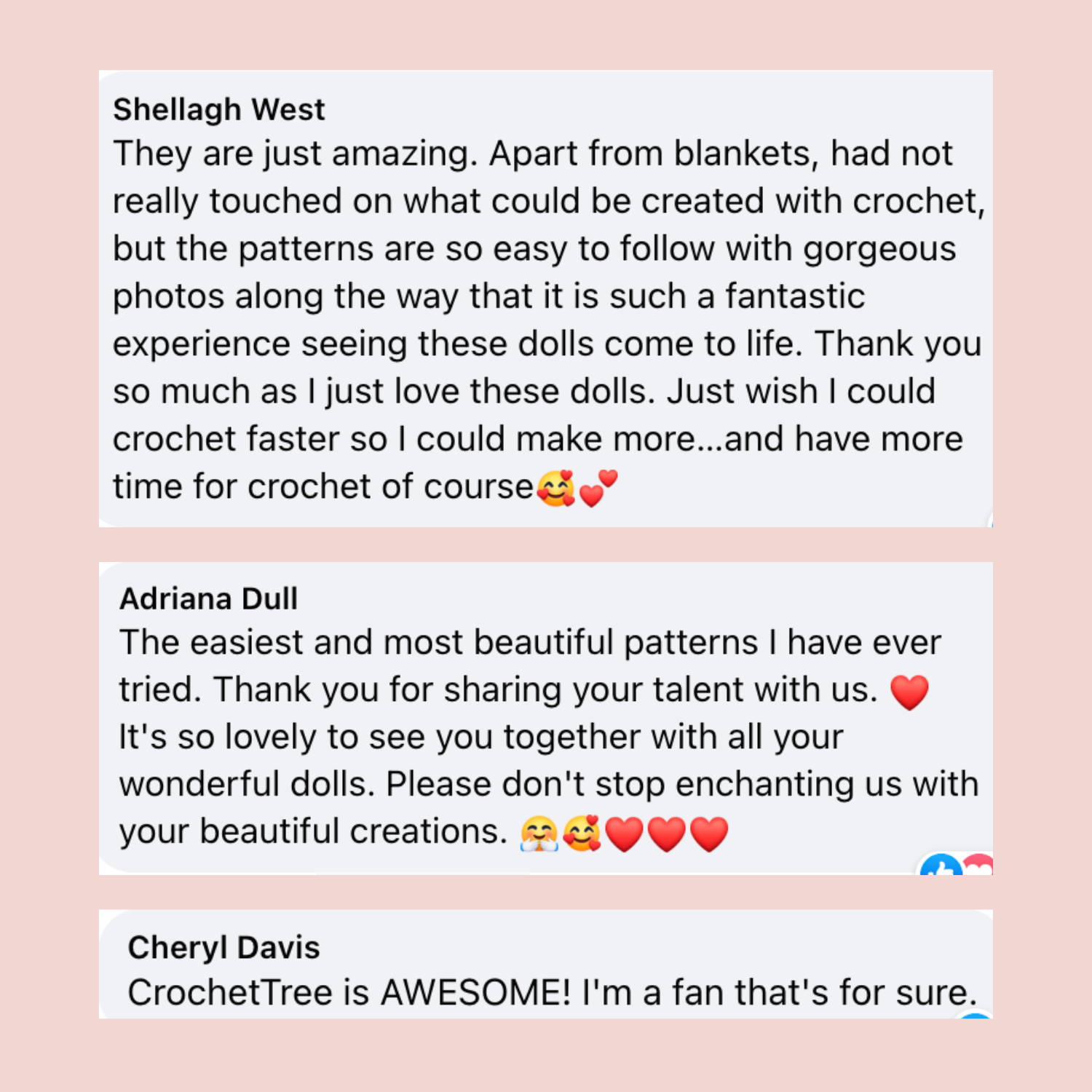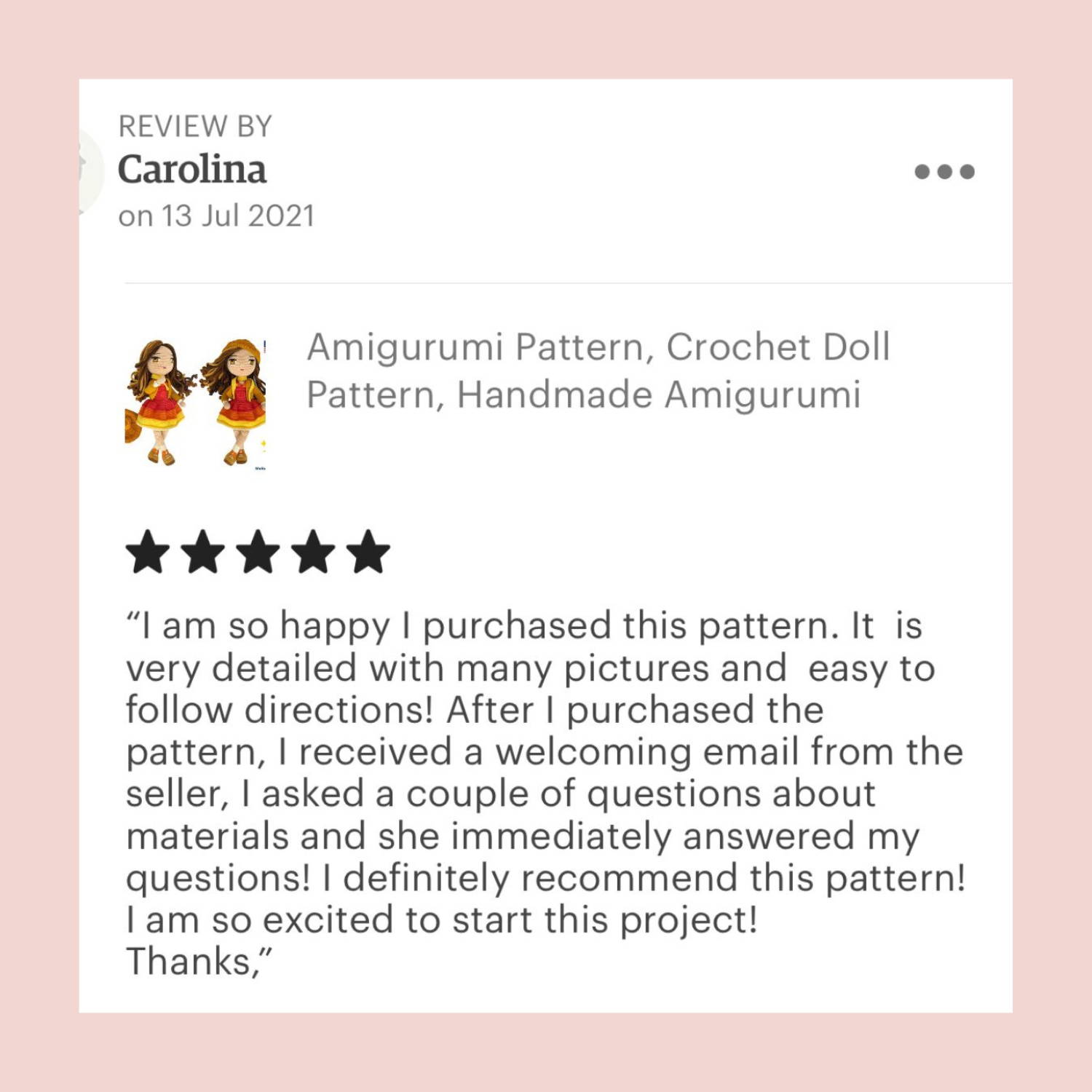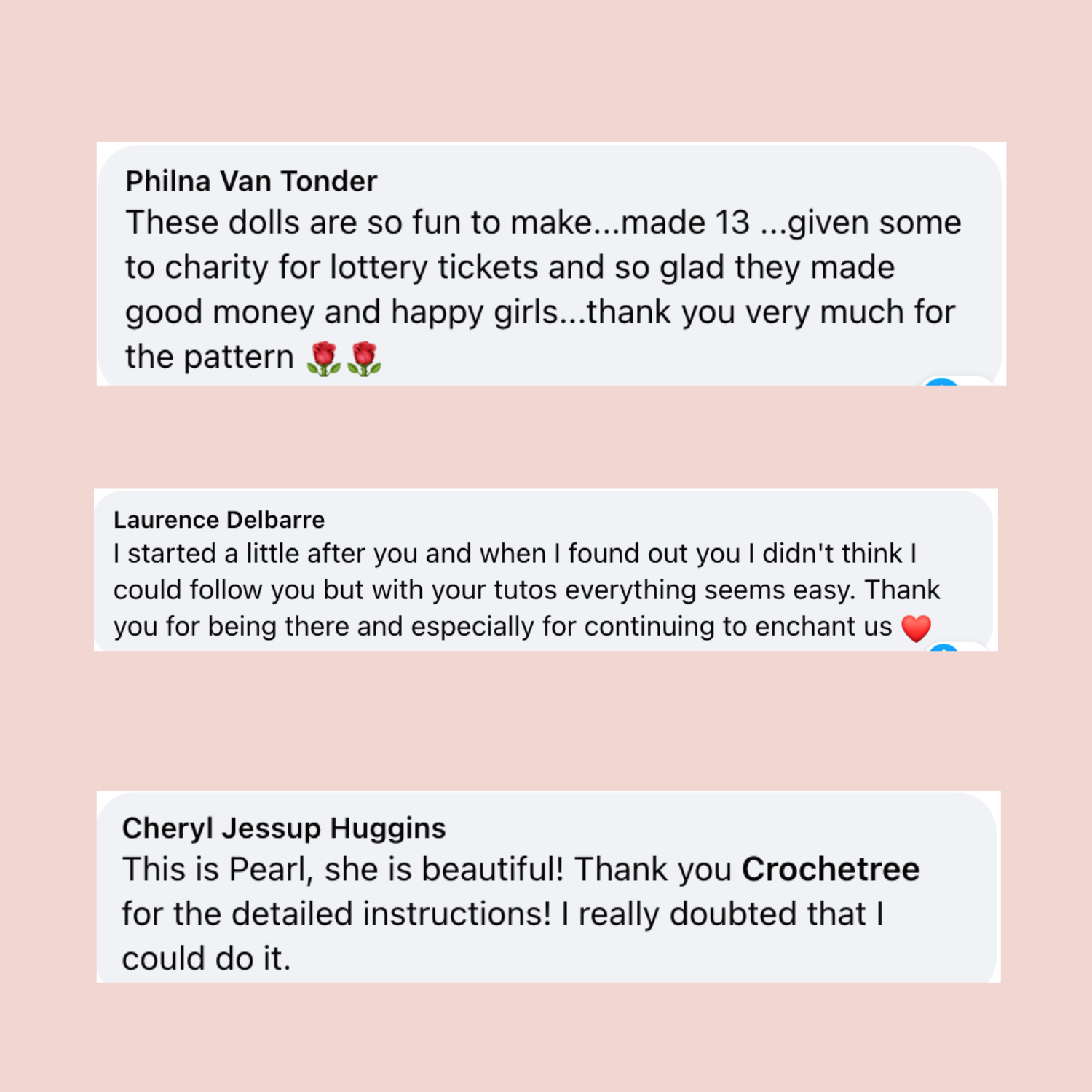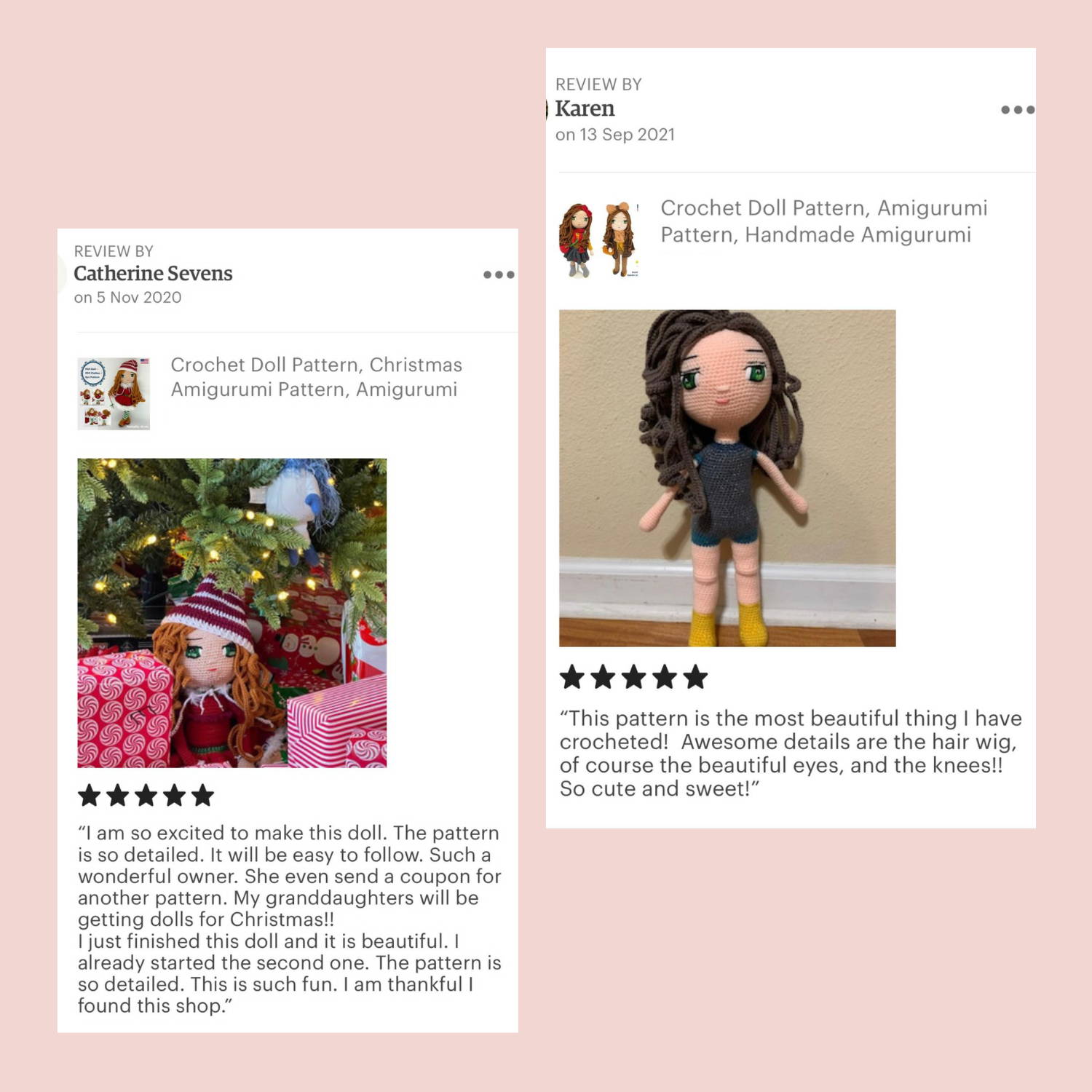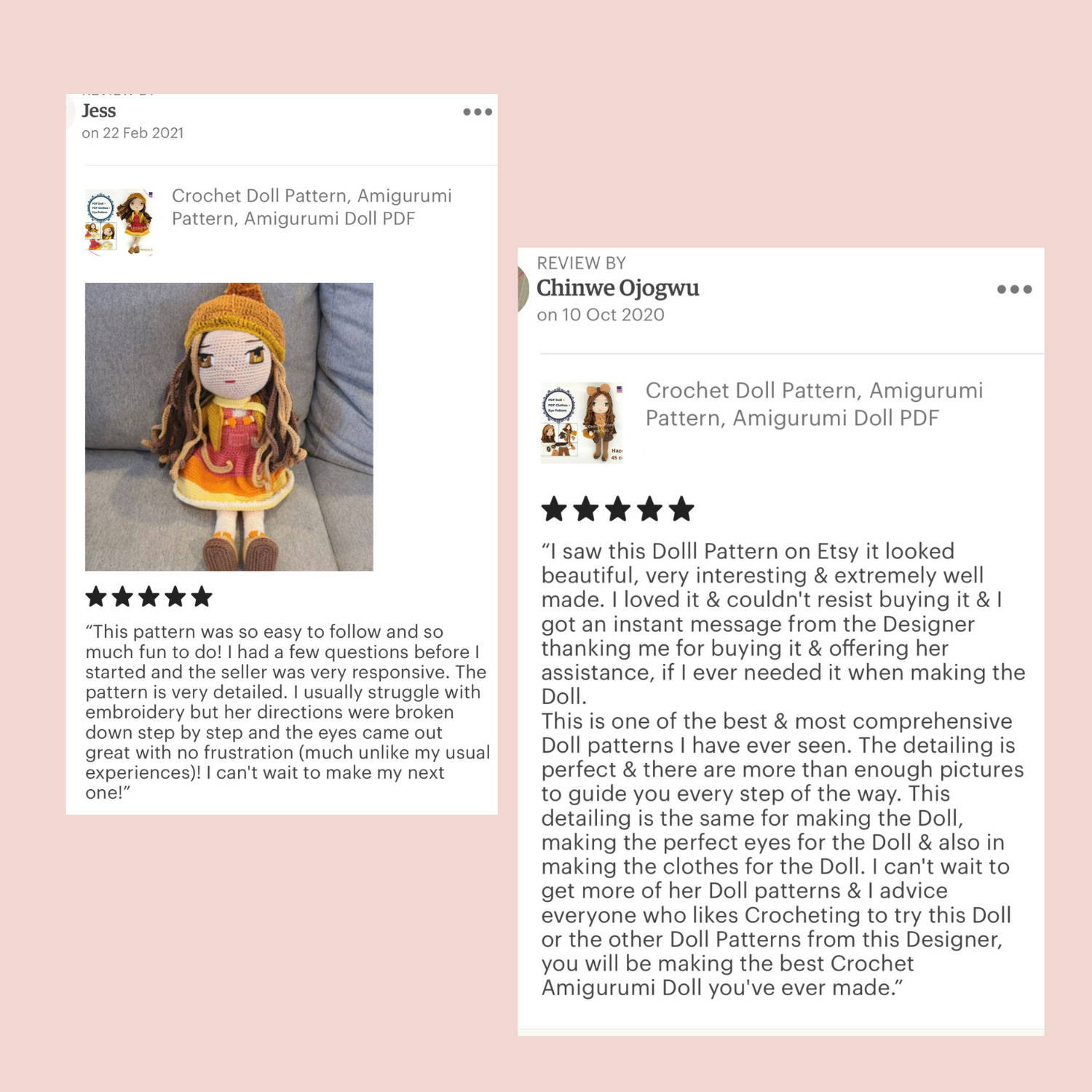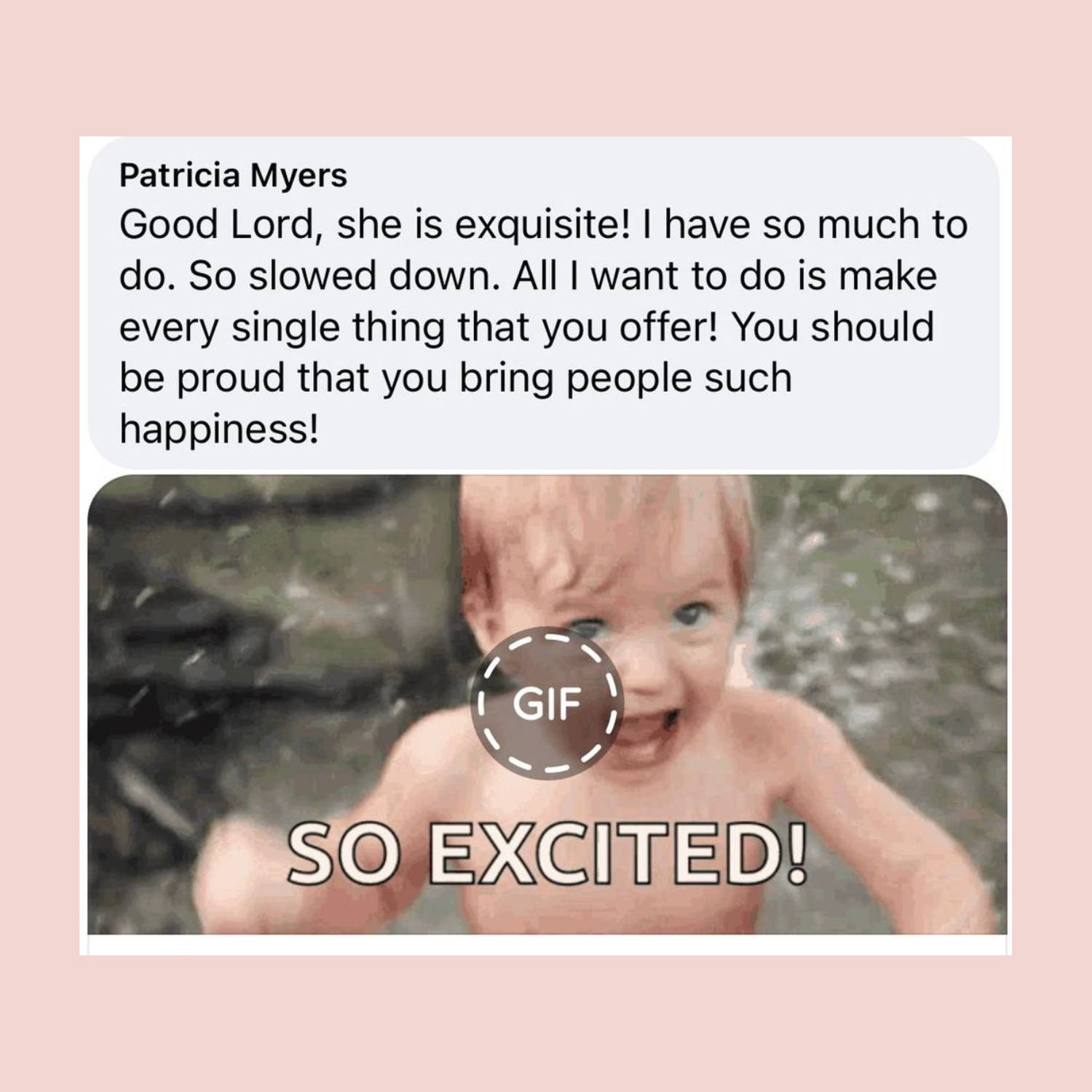 Founded by the Designer Ticiana Larocca
Craft Your Joy: Effortless Patterns for Unforgettable Crochet Dolls!
Discover the joy of crafting adorable crochet dolls with Crochetree, where we've made it our mission to simplify the process for you! So dive into the delightful world of crochet with us and experience the sheer magic of transforming yarn into charming companions!

---